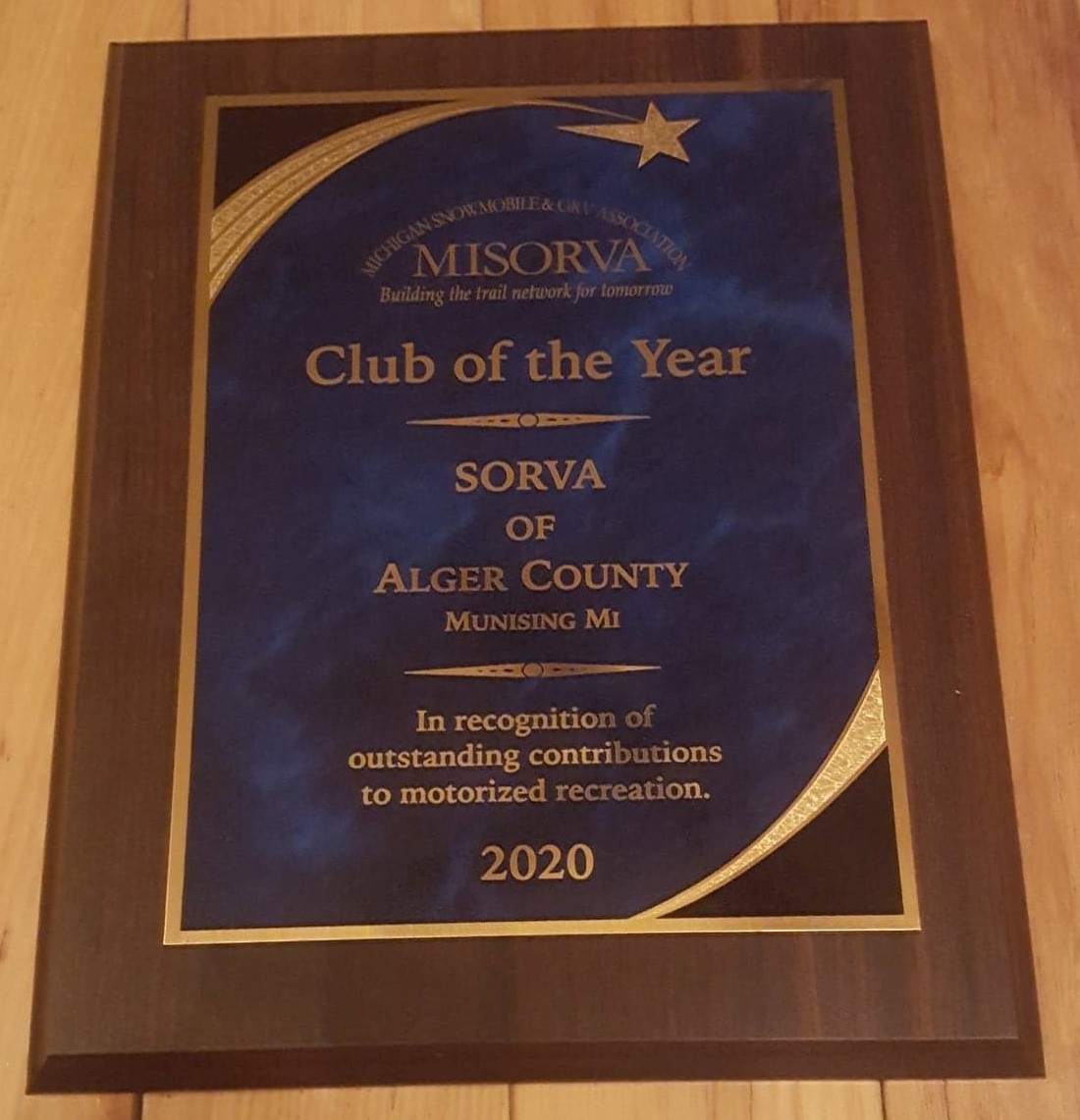 We were honored to received a package from the Michigan Snowmobile and ORV Association (MISORVA) with a "Club of the Year" award for 2020. The recognition is greatly appreciated and not at all why the Alger SORVA Team dedicates so much to our trail system.
For 17 years we have been dedicated to ORV Trail Management with the addition of Snowmobile Trail Management for the last 5 years. Re-establishing great trails in our area has and continues to be a challenge but the great progress being made would not be possible without the commitment of our team of volunteers. The entire dedicated team has a passion for enjoyable and safe trail riding year-round.
We are not the only players in accomplishing what we have in trail improvements and would like to thank all those involved, especially when it comes to the new Doty Bridge in 2020. This includes but is not limited to: The Hiawathaland Trail Association for helping us take on the snowmobile trails in our area 5 years ago. the MIDNR, Hiawatha National Forest, MISORVA and many other individuals that helped in one way or another.
Again Thank You for "Club of the Year" – we are honored.