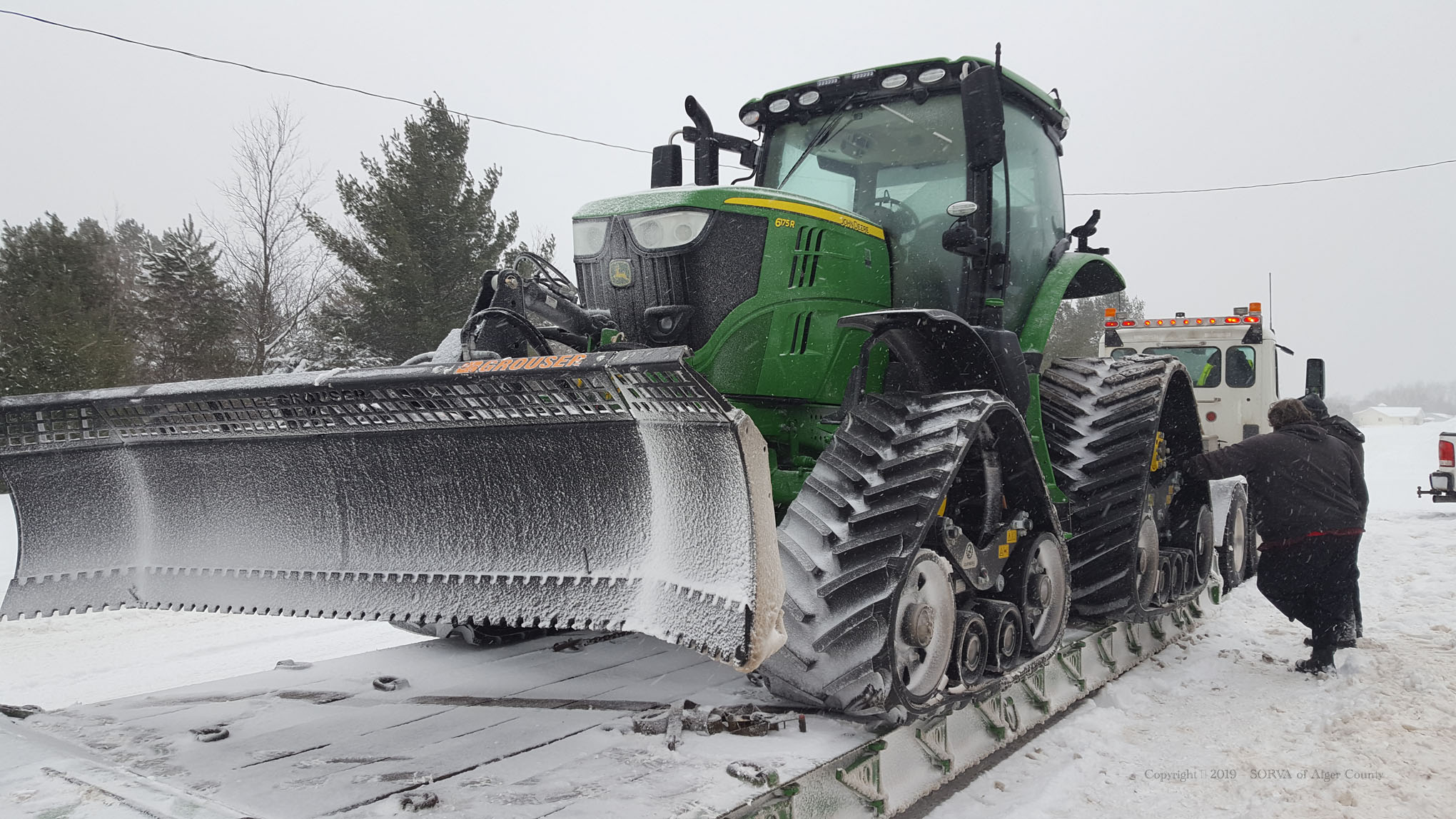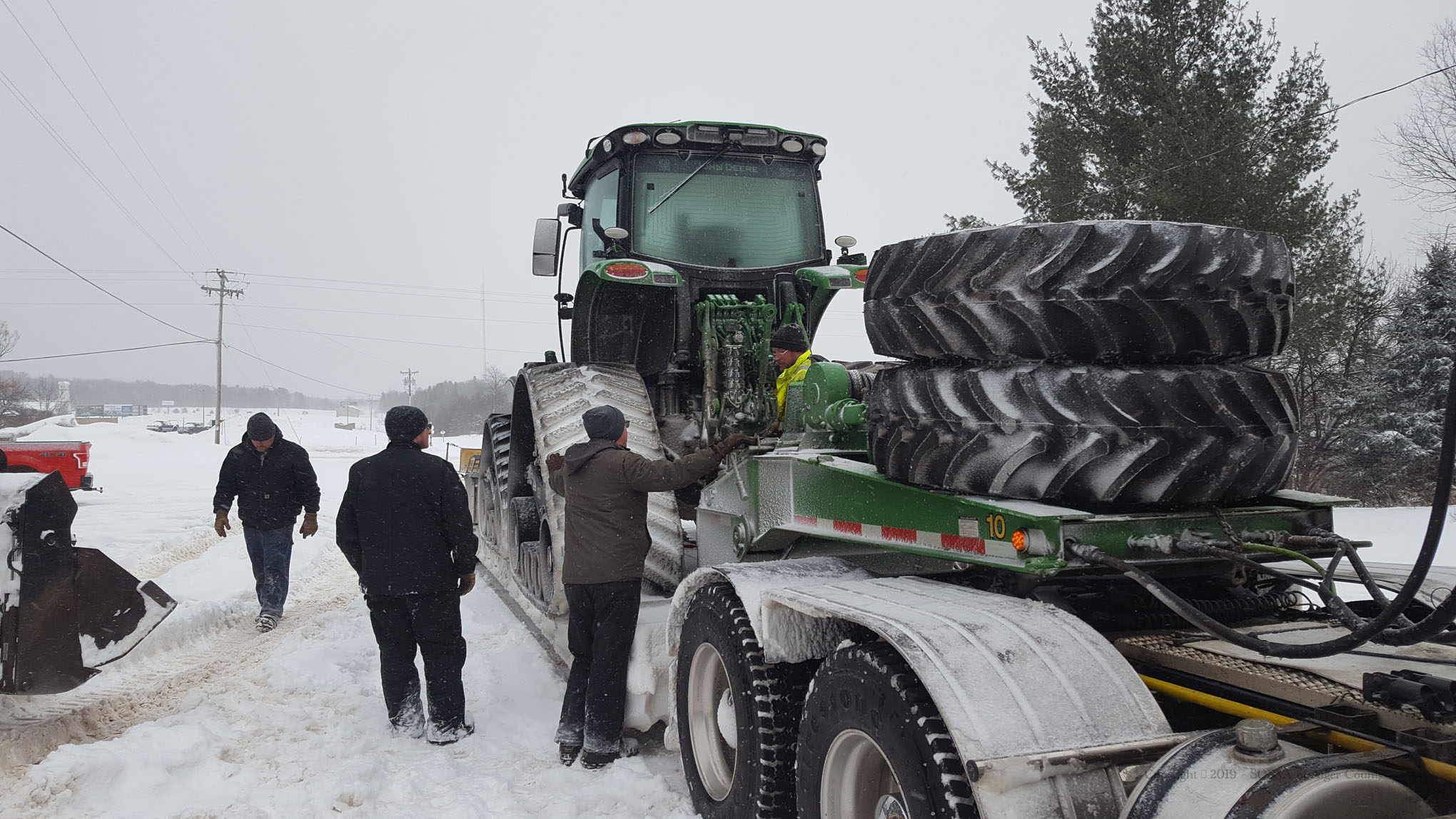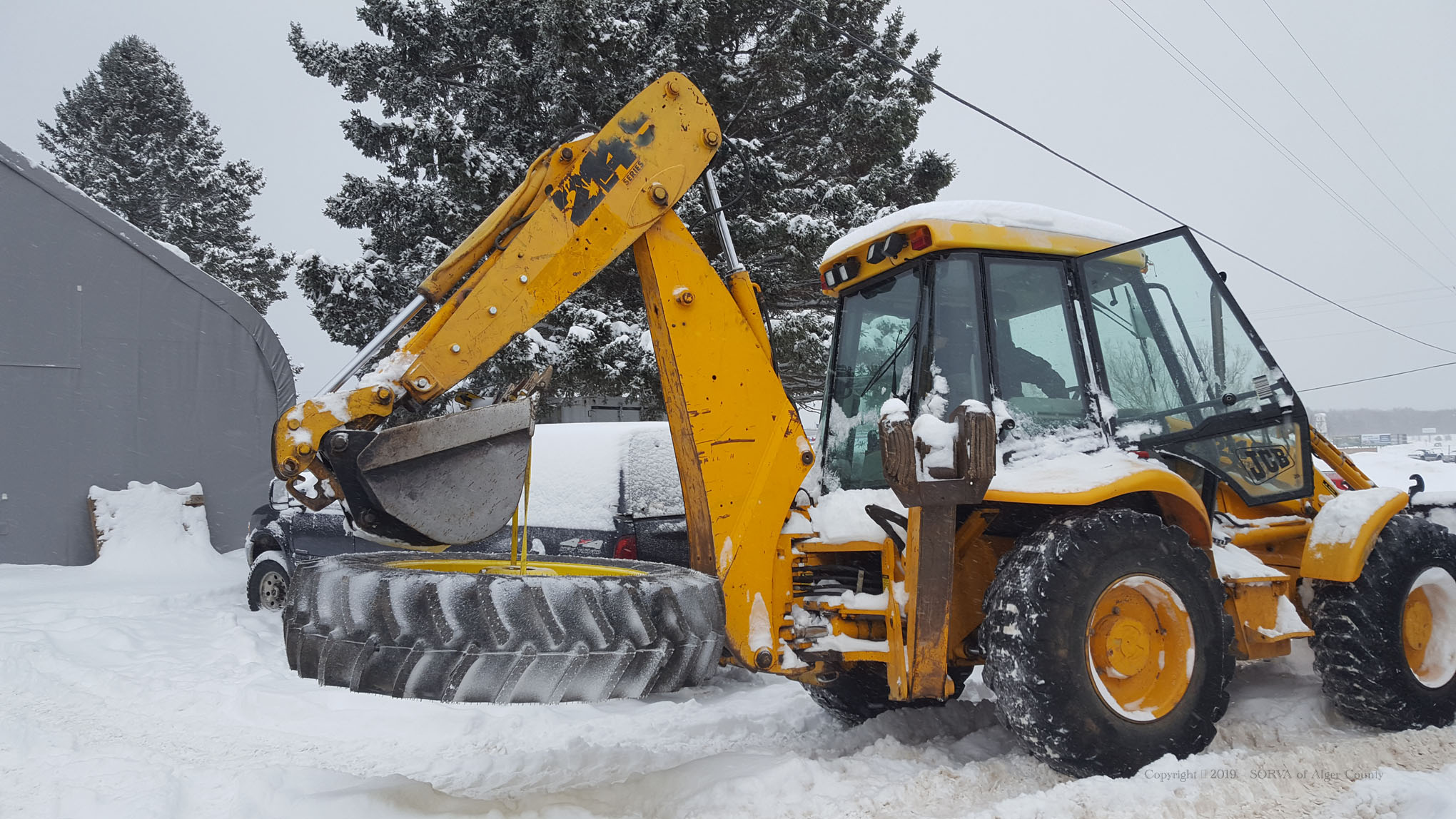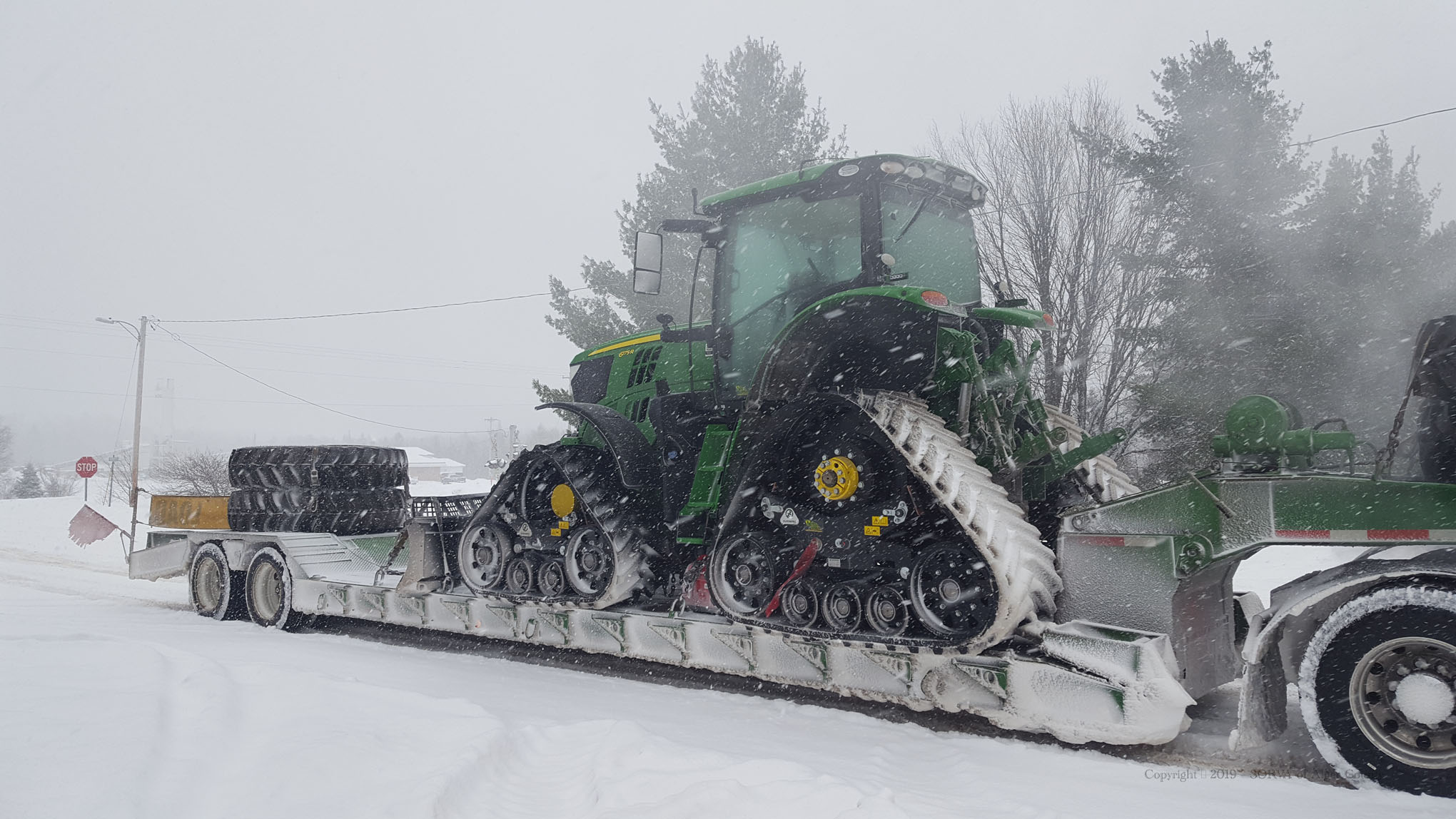 An exciting day here in Munising, the new John Deere 6175R with Zuidberg Tracks arrived as a workhorse addition to our fleet just before the winter storm hit. We will be building a brush guard and get everything set with the controls and the groomer this weekend. If everything goes as planned we will have it out on the trails early next week. Now having the proper tools we are looking forward to efficiently grooming trails and covering much more ground. No more problems pulling in corners and knocking down moguls with the 8-way blade, something that the old 7130 was lacking.
Thanks to everyone that helped get it unloaded, especially Al for using his backhoe from the Tanglewood to unload and stack the tires for us. Also thanks to Mike from Bader & Sons for going through the basics.
The old John Deere 7130R was to be traded in but we chose to make a purchase and keep it in the fleet. Our primary reasoning was to have it as our own machine so it can be used for summer ORV Trail grading. Though not the best for winter grooming, we will also be able to use on high traffic days as a third machine. All off-season trail preparation and brushing will be done with the old 7130 so the new machine can stay out of the dirt and in showroom condition.
We are proud of the great progress we have made with our area trails in such a short time. There is still a lot to do but slowly acquiring the proper useful equipment makes this volunteer time go much further.
Get out and enjoy our trails year round and be sure to thank our sponsors – RIDE SAFE!