TRAIL CONDITIONS GOOD!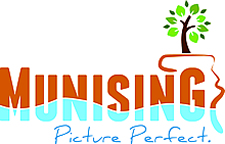 Heavy traffic these last few days with no new snow but we are hanging on with a hard flat base. Only night time grooming is working with the warm daytime temperatures. Try to ride conservatively with these warm days so the trails will make it through for a longer season.
What do you do when you see a groomer coming towards you? PULL OFF AND LET IT PASS 🙂. We will be grooming during the day and there can be a groomer around that next corner. Watch for groomers when cresting hills or on blind corners. Some of our narrow sections of trail in the hills leave no option other than the snowmobiler turn around and find a spot to pull off. Cooperation is greatly appreciated by the operators – RIDE SAFE!
GROOMING OPERATIONS: All trails groomed within the last 36 hours.
SPECIFIC TRAIL CONDITIONS:
Trail 8 East – Good with a hard flat base, can get rough closer to Shingleton with traffic.
Trail 8 West – Good with a hard flat base
Trail 7 South – Good with a hard flat base
Trail 7 North – Good with a hard flat base,  can get rough from traffic closer to Christmas.
Trail 419W (Munising-Christmas) – Good, some water holes open along the sides so ride with caution.
Trail 422 (Miners Castle) – Very Good. heavier snow on the North end.
Trail 419E (to Trail 8) – Good – gets bumpy quick after grooming with the high traffic (a fuel route).
Trail 419 (Wetmore-Munising) – Good, can get rough from traffic behind Road Commission. Ride responsibly along M-28, stay on trail and yield to traffic turning in and out of private drives.
Trail Wetmore-28 SPUR to Trail 422 – Very Good
CAUTIONS & WARNINGS
CAUTION FOR TRAIL 419 (Munising to Wetmore Connector)
1/ RIDE WITH CAUTION near H-13 and M-28 in front of the North Star Hotel. Watch for snow on the trail from parking lot plowing. Snow is soft and deep off the trail so again use caution if needing to avoid a trail blockage. We do our best to keep the snow clear but the a groomer can't be there all the time.
CAUTION FOR TRAIL 419 (Munising – Christmas)
1/ Standing and flowing water creating soft spots in wet areas of the hills closer to Munising. Stay on the trail and watch for a few small water holes along the edges, RIDE WITH CAUTION.
2/ Two trucks rode down Trail 7 from Christmas and got stuck by the Motocross track. Use caution when riding there as the trail was plowed to get them out.
CURRENT WEATHER: 30 degrees F, 5 mph S Winds, clear skies.      Past 24 hour snowfall: 0″ South, 0″ North (approximate)
Forecasting  a strong low pressure system early next week with moderate to heavy snow fall – lets hope so.
Copyright © 2018 – SORVA of Alger County
(photo: Our other Kris grooming Trail 8 between Trail 7 and Wetmore – 1/18/18)